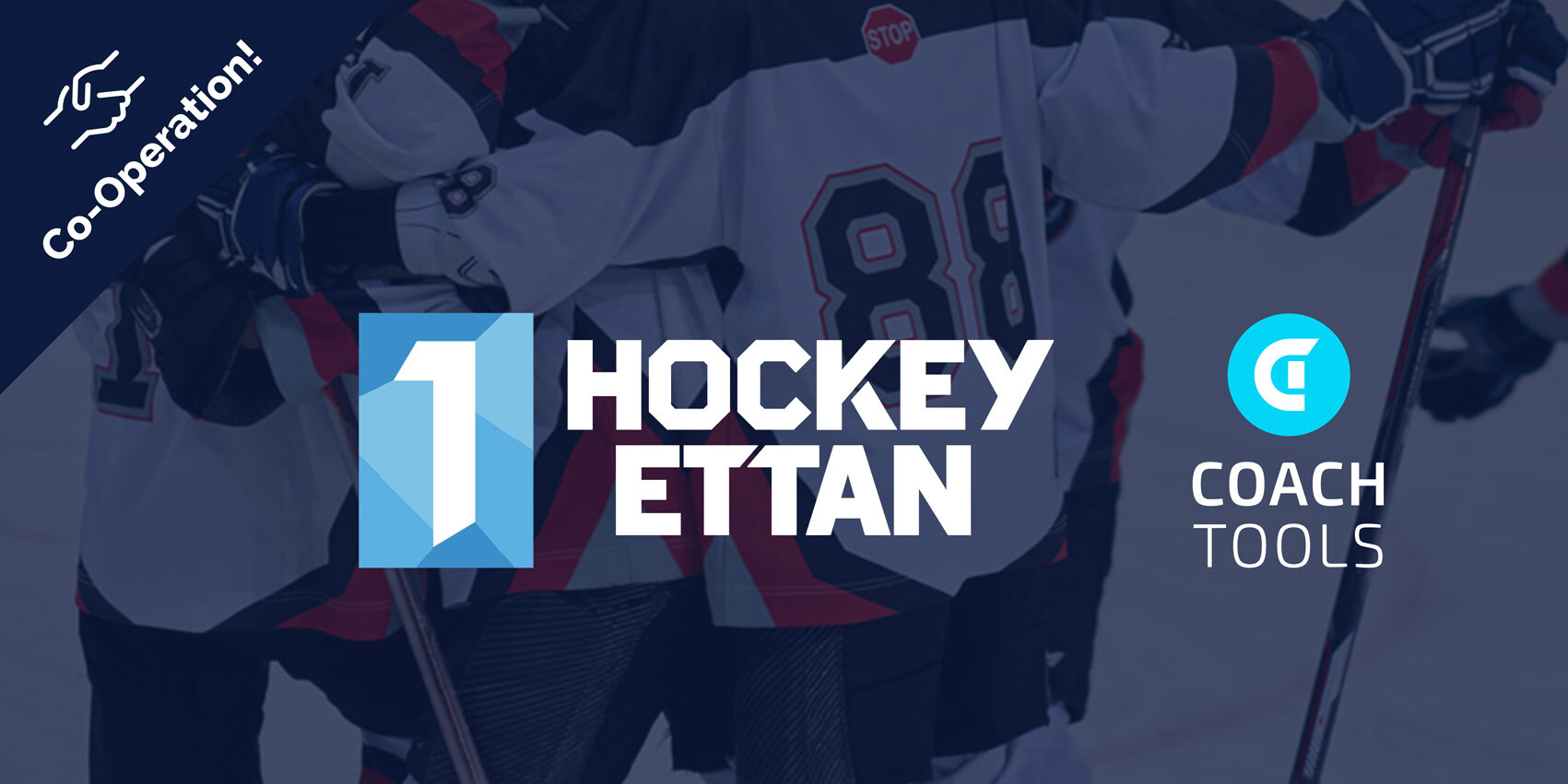 Hockeyettan takes the next step in sport development
The world is changing rapidly and digital tools are becoming more and more common in every area. What worked well yesterday can work even better and more easily today and tomorrow. New generations are already on different platforms – what happens if we don't keep up in sports? Hockeyettan wants to keep up with development and enable member clubs to have best solutions what market has. After extensive research, the CoachTools coaching platform was confirmed as the best player in the market due to the platform's ease of use, versatility and a professionally thought-out implementation process.
The league has signed a cooperation agreement with CoachTools, a digital platform for training planning and analysis. "A good tool for the coaches and leaders in our clubs to systematize and organize their training" says the league director Mats "Horndal" Johansson.
What is CoachTools?
Simply explained, it is a platform with the most important coaching tools gathered in one place, from planning training to understanding the individual athlete. A platform that will make it easier for coaches and leaders to save time and improve quality with the help of digital tools. Hockeyettan will trust CoachTools platform in future.
"We believe and hope that it will help many in the league. A great tool for the coaches and leaders in our clubs to systematize and organize their training." league director Mats "Horndal" Johansson
Gabriel Hermansson, Sales Manager at CoachTools in Sweden, is happy about the cooperation with Hockeyettan."It's there to make the job easier for coaches and other leaders. They can skip the paper and pencil and do everything digitally and then share it with players, managers and whoever they want," he says."
Hermansson continues: "The collaboration provides a low threshold for clubs and coaches to start developing their coaching with the CoachTools coaching platform. Our work has been driven by the need of coaches and we have developed the CoachTools coaching platform by listening to coaches, so it is a platform that is strongly driven by the needs of coaches. Easy to use and brings all the tools together on one platform. This is important for us to be able to add value to clubs while learning and developing our platform. Working with Hockeyettan combines both of these aspects and for that reason we are very excited to work together."
The league has signed a multi-year agreement with CoachTools and it is up to the clubs themselves if they now want to join.
For questions and more information – contact:
Gabriel Hermansson, CoachTools
+46 76-317 66 88
[email protected]
Mats Johansson, Hockeyettan
[email protected]