CoachTools
Coach athletes with digital coaching tools and get awesome results!
Build a successful coaching environment for your club with CoachTools
Step closer to your goals with an easy-to-use coaching platform
A complete and simple coach platform. The digital coaching platform allows you to focus on managing your team by simplifying day-to-day tasks. Manage your time effectively, plan trainings, access training banks, follow progress, lead by data and much more.
Main Benefits
A complete and simple coaching platform, providing all the essential coaching tools at your disposal
Focus all coaching tools in one platform, ease your daily work, improve performance and ensure development
Plan
✅ Effective planning
Easier planning with templates and sequences. Share content and your practice plans with the team. Build structure for trainings in advantage, and share it with in seconds.
✅ Practice libraries
Use team's, clubs or CoachTool's practice libraries to make more effective trainings. Save your practises in one place. Create, re-use, and utilize your team´s or organization´s alignments.
✅ Visualise drills and tactics
Draw drills and tactics, create sequences with drawing board, highlight ups and downs to support the progress of individuals with video tool. Share content through your team to get better results.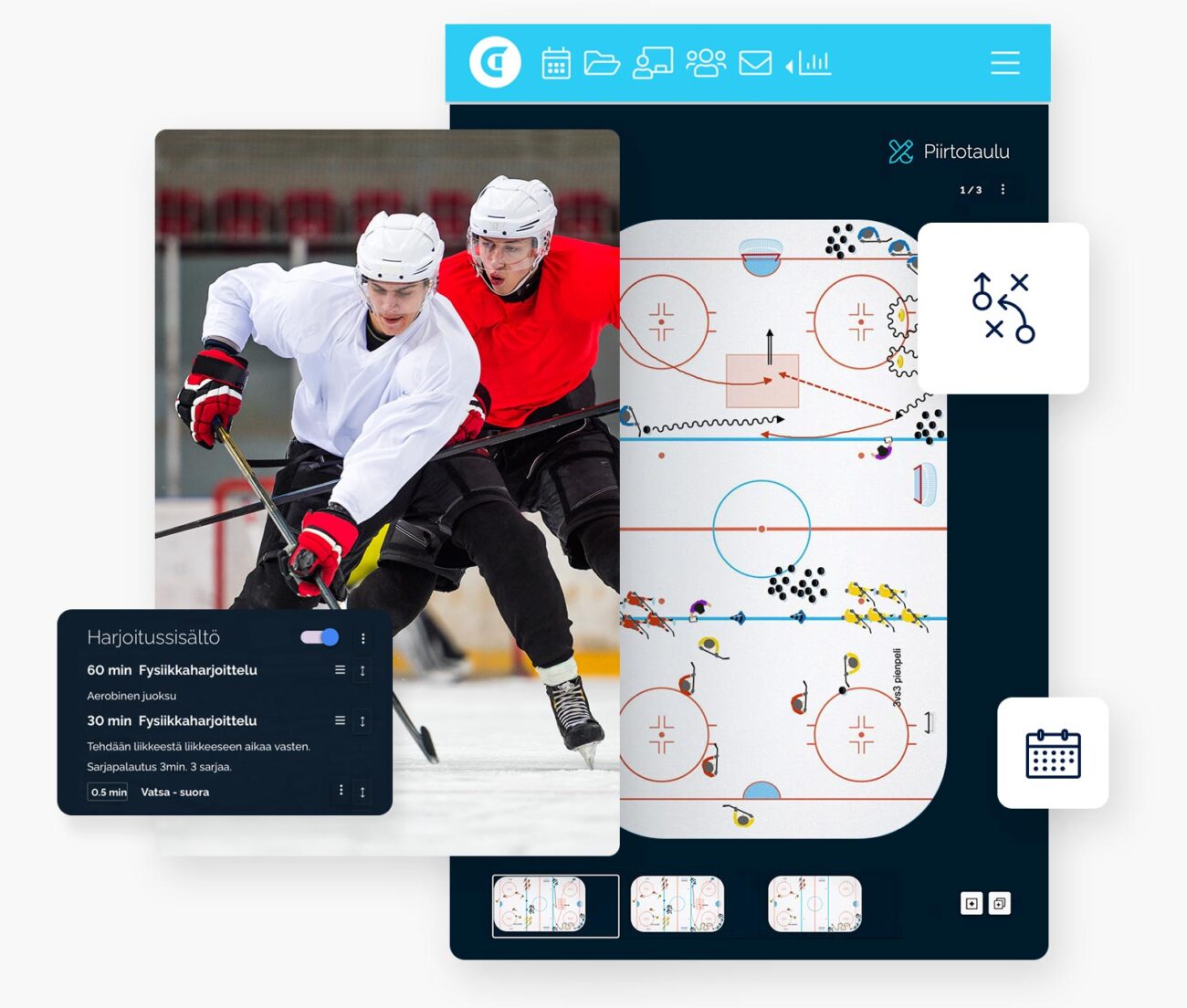 Care
✅ Effective interaction
Listen to athletes, share and receive real-time feedback. Understand individual's moods, progressive pressure, and workload. Communicate expectations and feelings with light threshold.
✅ Share video clips with athletes
Share and discuss videos with athletes and ensure faster learning. Share highlighted clips with one or multiple participants. Supports all possible video formats and sources. Enjoy the possibility to draw and highlight videos, without earlier experience.
✅ Understand exertion
Tools for understanding athlete's overload and recovery. Physical and mental overload can cause a lot of stress which affects players performance. In the worst situation it may lead to a overcondition. Care for your athletes by utilizing data and progression trough out the season.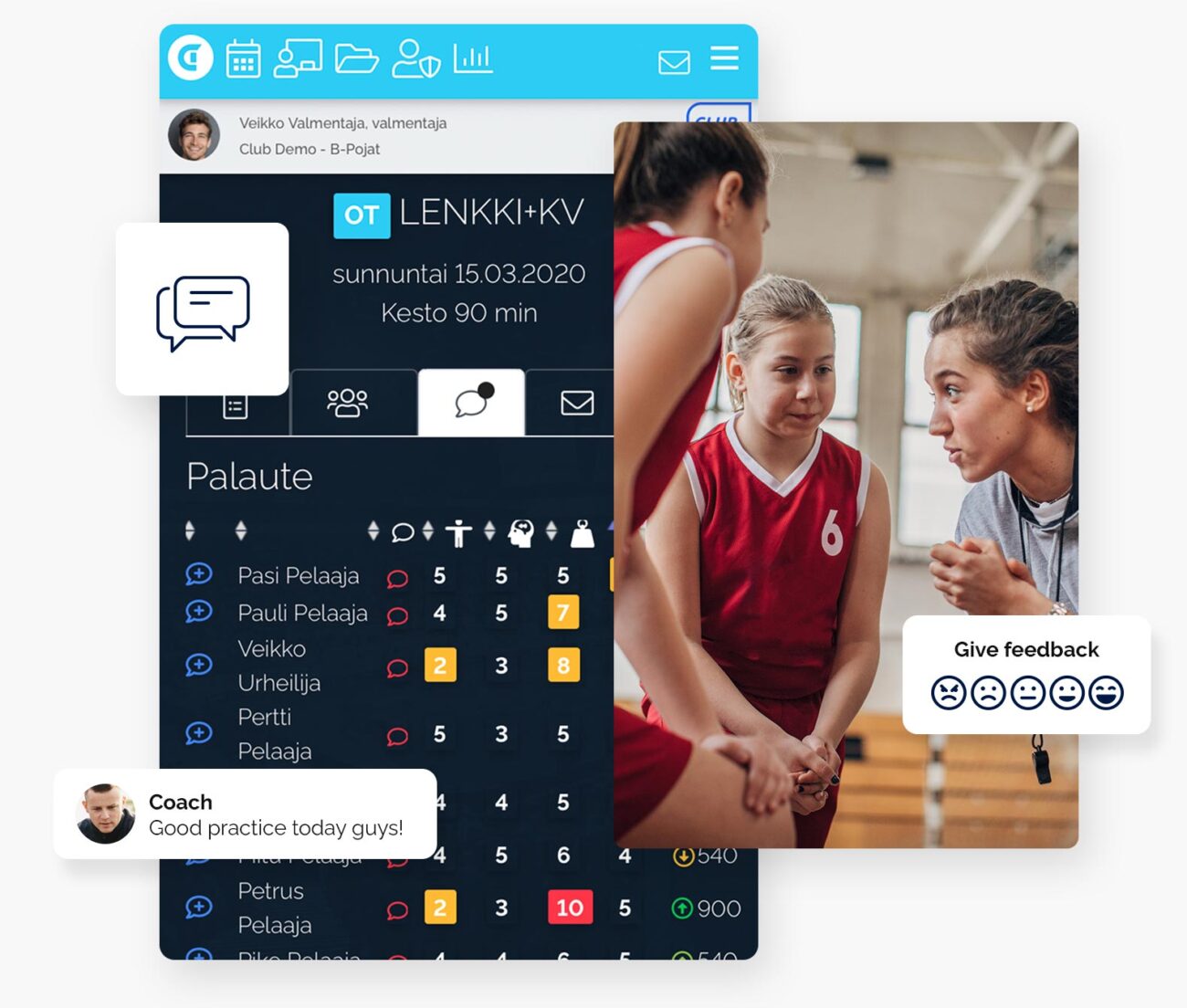 Succeed
✅ Testing results always available
Testing data and history all in one place. Share test results and averages with the entire team. With digital coaching tools gathering and sharing data will make your daily workload lighter.
✅ Set athlete's goals
Faster progress with daily visible short- and long-term goals. Let the athlete set their goals and monitor the process with the help of digital training platform.
✅ Organise practices to suit the team
See the amount of participants in a practise session and plan more effective and suitable trainings for your athletes.
✅ Lead by data
Make better decisions based on data and feedback from athletes.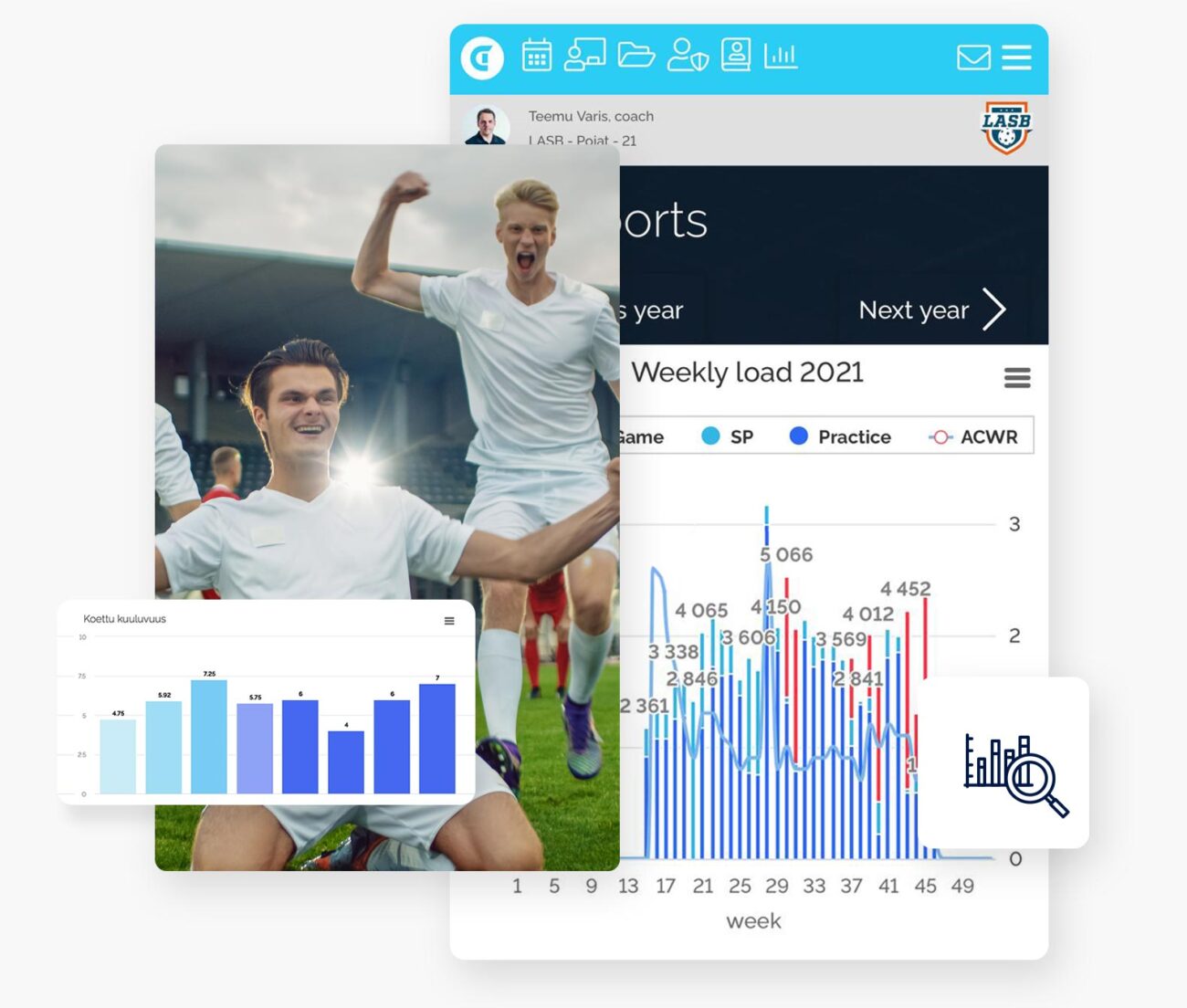 User stories / references
Recommended by hundreds of sport teams and world class coaches
Coachtools is widely used from juniors to professionals. Implemented in more than 10 different sports.
As an easy-to-use tool, CoachTools improves our training content planning and communication between coaches and players.
Mikael Hill
Fagerhult Habo Floorball, Sportchief
With the help of CoachTools, the daily coaching work becomes easier, the quality increases and the understanding of players improves.
Joni Lehtonen
Ilves Football, Veikkausliiga, Coach
With CoachTools we can help coaches lead their teams, improve preformance and develop based on our club's coaching philosophy.
Perttu Kytöhonka
TPS Floorball Director of Sports
CoachTools will help us share the club's key drills to teams, as well as giving athletes a new channel to be heard.
Mikko Hyyrynen
TPS Junior Football, Head of Coaching
Fitness coaching and leading it in the club gets lots of easier with help of CoachTools. It saves my time and improves quality.
Jaakko Kivelä
Fitness coach
CoachTools has been developed out of passion for coaching, sports, and technology.
Ready, set, go!
Start your free trial!
Ready to improve your coaching skills?
Feel free to contact us and ask more about CoachTools
Contact us and ask more about how CoachTools can improve your coaching and power your club's coaching philosophy.
Headquarters

Plan&Care Sports Oy
c/o StartHub
Mukkulankatu 19,
15210 Lahti, Finland
Y-tunnus 2845110-2

Support

How can we help?
Our support team is here to help you out.