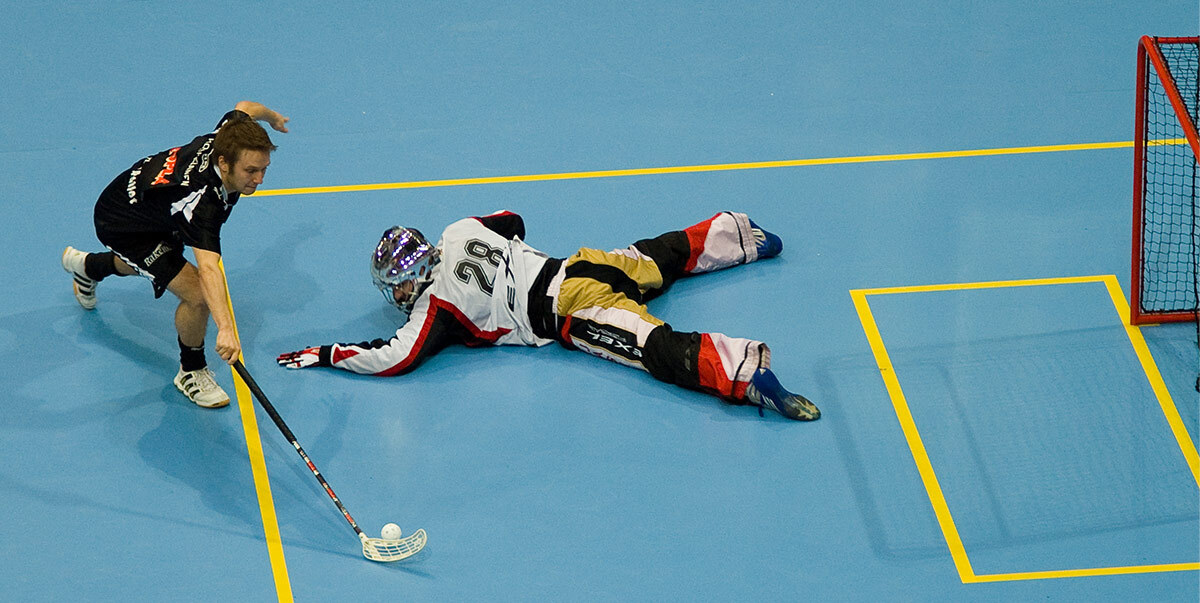 Täby FC strengthens development with CoachTools
The world's largest floorball club with over 1300 licensed players, Täby FC, has signed a cooperation agreement with CoachTools and their digital platform for training planning and analysis.
"During the 2021/22 season, we worked on our new player development plan in parallel with restarting operations with a strong focus on coaching development, not least through exchanges at our leadership meetings. A consistent desire from our coaches has been to find a common platform for the work we want to do. Being able to build and implement a way of working together with training content that goes in the direction we want will be streamlined in a fantastic way together with CoachTools. In addition, it will give our coaches in SSL, Allsvenskan, Division 1 and Juniorallsvenskan the opportunity for video analysis with features that will develop the players individually and the teams collectively. Ultimately, it will lead to success for the elite teams and at the same time give our future top players the opportunity to take the final step into our A teams, which is an important focus area going forward." Alexander Brinkmann, Club Director Täby FC
"We are very proud to announce our cooperation with the world's largest floorball club. Through our cooperation we will support and develop coaching in Täby FC and at the same time get feedback on further development needs for the future. CoachTools -platform is developed with a focus on the needs of the coach as well as the athlete, and we are building for the future.
Our mission is to build valuable sports environments to contribute to success in the sporting world. Together with Täby FC, we will achieve this through our athlete-focused approach." Eero Juvonen, Head of International Operations at CoachTools.
CoachTools will be implemented in Täby FC during the 2022/23 season. In addition, the clubs Skills Camp Summer Edition 22 will offer video analysis to all participants, and CoachTools will also be involved around the Newbody Cup 12-14 August. When Täby FC hosts a kick-off camp in September at the IFU Arena with nearly 500 participants, CoachTools will be on hand to train around 50 coaches on the platform's features, an important part of its implementation.
More information:
Alexander Brinkmann
Klubbchef Täby FC
[email protected]
Eero Juvonen
Head of International Operations
[email protected]
CoachTools is coaching platform with all necessary coaching tools in one place from planning sessions to caring people. It is easy to use platform for coaches and head of coaches with athlete-centred approach. With efficient digital tools, you will save your time, improve the quality and enabling way to success.
Read more: www.coachtools.net